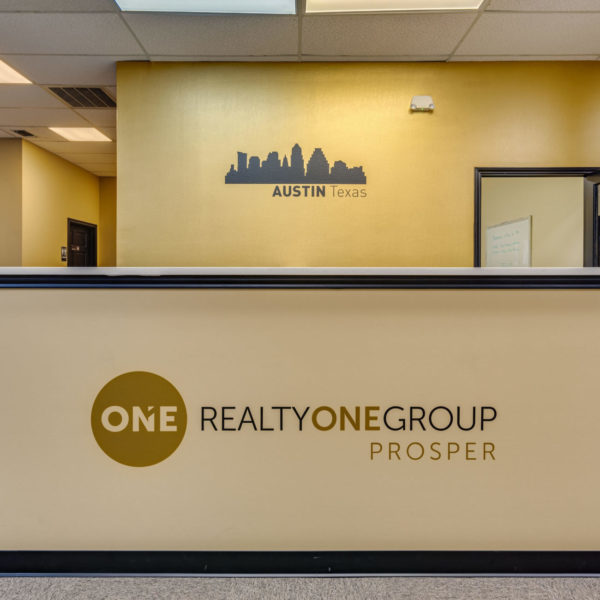 Whether it's one decal or you're bulk-ordering thousands of decals to be shipped & installed across the country – Wall Decal World can help!
• Large Logo / Image Decals
• Full Wall Wraps (Custom Printed Fabric/Wallpaper)
• Custom Wall Murals and Panels
We color match, die-cut, and print at any size.
Have words, text, or a company motto that you want on your walls/windows? We're here to make it happen!
We can print at ANY size, shape, font and color:
• Mission Statements
• Large Words or Lettering
• Quotes or Phrases
You can type your quote out and we do the rest!
Wall Decal World is a 100% Certified Women-Owned Small Business (WOSB) that produces "anything sticky" .... (Expand to Learn More)
About Wall Decal World
Lindsay Robinson owns and operates Wall Decal World with additional support from the WDW team. After helping start the business in 2012 out of Cincinnati, Ohio. in 2016, she purchased Wall Decal World outright and it is now a 100% Certified Women-Owned Small Business (WOSB) that produces "anything sticky."
We provide national printing and installation of custom decals / wall graphics and also have 500+ stock products for home and business use.
We are proud to serve high-quality products made here in Ohio. We make sure your product is correct before it hits the road for shipping. We deliver all over the United States and also love to work with our local community.
Custom & Stock Business Decals By Industry
Here at Wall Decal World, we strive to give you unique and high-quality wall decals! We specialize in business wall decals, any industry you can think of! Opening a gym, starting your own insurance company, opening a restaurant? We have a specific industry category for your business to help you get started or do a rebrand! Ranging from custom logo, custom text, stock industry products and more!
Questions?
Here at Wall Decal World, we specialize in custom business wall decals. Whether you need a small decal or a total office makeover, we can help. Our popular options are company logos, mission statements and text, as well as creative art pieces and full wall wraps.
You can upload company logos, write in your mission statement or send us your ideas if you don't even know where to start! We start from the beginning and help you through the process to make decorating your business walls easy, fun and beautiful! We have stock colors and fonts to help your decide if you aren't sure what to get started with. We can also use your company font and colors as we know your brand is important to keep consistent.
Are you new to wall decals and a little nervous to use them for your company? Don't be! We think our installation instructions provide a good visual for how the wall decal will come (www.walldecalworld.com/installation-instructions). Most customers find that once they have the decal, it makes more sense and ends up being a pretty simple process.